Siliguri Table Tennis
Academy
Quick Links
Our Address
Siliguri Table Tennis Academy
44 Rabindra Sarani
Siliguri, 734406, WB
India
http://www.slgttacademy.org
Info@slgttacademy.org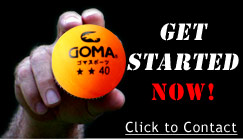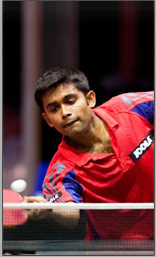 Highlights
Breakthrough Performences of the Academy
2000 World Youth Champianship at Hungery
2001 Junior Asian Champianship at Hong Kong
2002 Commonwelth Games at Manchester, England
2003 World Junior circuit in Dubai
2004 SAF games in Islamabad, Pakisthan
Our Achivers

Poli Saha (Deaf & Dumb)
1996 Fifth Pacific Games of the deaf at Kualalumpur, 2000 Sixth Asia Pacific Games for the Deaf at Tiwan, 2001 Ninteenth Deaf Olympic Games at Rome, 2005 Represented India in 7th Deaf and Dump Olympic held in Australia. 5th Position in Doubles.

Soumyojit Ghosh
2005 1st Doha Open at Katar :: Gold in Team Championship, Gold in Doubles and Silver in Singles. All performance under Cadet Boys.

Kasturi Chakraborty
1997 Lebanan
1998 Bangladesh & Japan

Subhajit Saha
2006 Senior National Championship title, 2005 held at Joypur, India. 1998 Bangladesh, France & Sweeden, 1999 South Korea & Tiwan, 2000 South Korea, 2001 Sweeden Open at Sweeden.